Apr 21, 2022
A glass of beer and some outstanding Celtic music, plus learning Scots Gaelic with the Celtic Rock band Syr. It's today on the latest Irish & Celtic Music Podcast.
The Gothard Sisters, Telenn Tri, Wolf & Clover, Runa, Matt & Shannon Heaton, The Gatehouse Well, Coast, Lilt, Tom Eure, Syr, The Rolling Kings, Songs for Ceilidh, Hunting McLeod, Kyle Carey
I hope you enjoyed this week's show. If you Heard a song, tune or artist that you loved, I'd like you to share this episode and tag the artist on social either on your page or in a Celtic group you're a part of. Include the show time so they can quickly listen and enjoy.
The Irish & Celtic Music Podcast is here to build our diverse Celtic community and help the incredible artists who so generously share their music with you.
Musicians rely on your support so they can keep creating new music. If music in this show inspired you, you can buy their CDs, digital downloads, shirts, pins, and other merch. You can follow them on streaming and see their shows. More and more Celtic musicians are on Patreon, just like this podcast. And of course, I always appreciate it when you drop artists an email to let them know you heard them on the Irish and Celtic Music Podcast.
GET CELTIC MUSIC NEWS IN YOUR INBOX
The Irish & Celtic Music Magazine is a quick and easy way to plug yourself into more great Celtic culture. Subscribe and get 34 Celtic MP3s for Free.
VOTE IN THE CELTIC TOP 20 FOR 2022
This is our way of finding the best songs and artists each year. You can vote for as many songs and tunes that inspire you in each episode. Your vote helps me create next year's Best Celtic music of 2022 episode. Vote Now!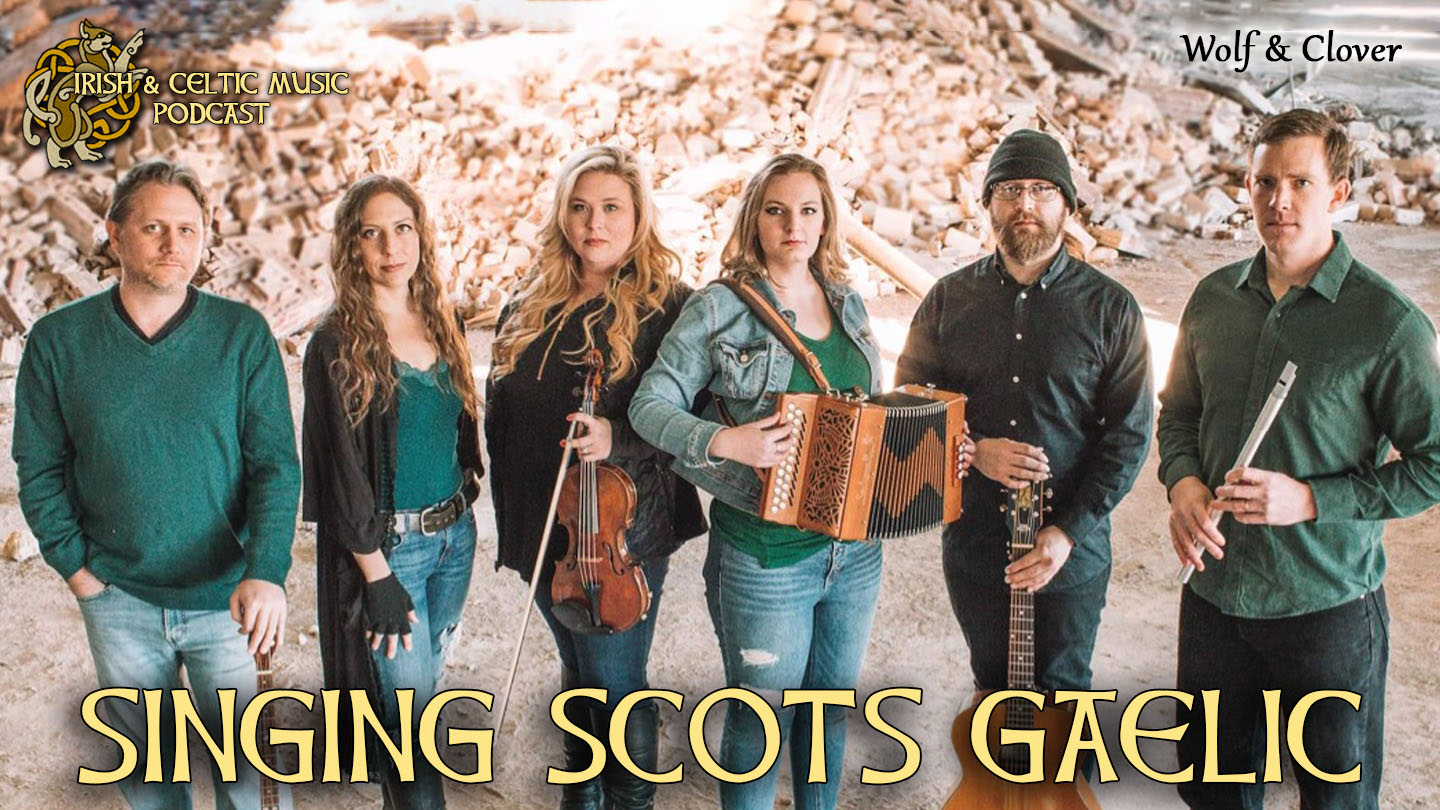 THIS WEEK IN CELTIC MUSIC
0:08 - The Gothard Sisters "Willow's Waltz" from Story Girl
5:01 - WELCOME
6:15 - Telenn Tri "Glass of Beer / Lochaber Badger / Ash Plant / St. Kilda Wedding" from Mouse in the Kitchen
11:00 - Wolf & Clover "An Rógaire Dubh" from Twelvemonth and a Day
14:55 - Runa "Runa Alumni Set" from Ten: The Errant Night
20:17 - Matt & Shannon Heaton "Demon Lover" from Tell You in Earnest
24:08 - FEEDBACK
28:34 - The Gatehouse Well "Breaking Ground" from Undone
31:56 - Coast "River (Acoustic Version)" from On This Day (Acoustic Version)
35:12 - Lilt "Deirdre Hurley's / Open the Door for Three / The Gathering" from X
38:56 - Tom Eure "The Carving Tree" from The Coin The Prayer The Crow
42:49 - THANK YOU PATRONS
44:33 - CELTIC STORIES "Albion II"
53:14 - Syr "Albion Ii" from Sentinel
57:57 - The Rolling Kings "In Through The Narrows" from Raise A Glass
1:00:04 - Songs for Ceilidh "Finnegan's Wake" from Beneath the Waves
1:04:51 - Hunting McLeod "The Congress" from Leod and Proud
1:08:45 - CLOSING
1:10:38 - Kyle Carey "Wind Through Casper" from North Star
The Irish & Celtic Music Podcast was edited by Mitchell Petersen with Graphics by Miranda Nelson Designs. The show was produced by Marc Gunn, The Celtfather. Subscribe through your favorite podcatcher or on our website where you can become a Patron of the Podcast for as little as $1 per episode. Promote Celtic culture through music at http://celticmusicpodcast.com/.
Greetings Celtophiles
WELCOME TO CELTIC MUSIC
* Helping you celebrate Celtic culture through music. I am Marc Gunn. I'm a musician and podcaster. I want to introduce you to some amazing Celtic bands and musicians.
The artists in this show need your support, which you can do by buying their music. You can find a link to all of the artists, along with show times and chapters for each song when you visit our website at celticmusicpodcast.com. You can also support this podcast on Patreon.
We have another Celtic Story today. That's where a band shares a story behind their music. This time it's by the Celtic Rock band Syr. They share the challenges of writing a song in a non - native language, Scots Gaelic.
Oh! And you may also notice I'm letting others introduce the latest episode. If you would like to do so, email me. I'll send you instructions. And if you're band, I can also send instructions on how to submit music to the podcast and how to share your own Celtic Story with the show.
BUY SELCOUTH BY MARC GUNN
My latest CD features Sci F'Irish music. That means it is original songs fusing pop culture themes with Irish drinking songs. There are some traditional music on the album. But mostly, it features songwriting by Marc Gunn with guests including: Screeched Inn, The Muckers, Jamie Haeuser, Sam Gillogly, Nathan Deese, and Mikey Mason.
Selcouth means, "when everything is strange and different, yet you find it marvelous anyway."
The album is not completely Celtic and it's not just science fiction and fantasy. It's a fusion of the two. It's heartfelt and a lot of fun.
It's now on sale in my Bandcamp store. Check out Selcouth now.
THANK YOU PATRONS OF THE PODCAST!
Because of Your kind and generous support, this show comes out at least four times a month. Your generosity funds the creation, promotion and production of the show. It allows us to attract new listeners and to help our community grow.
As a patron, you hear episodes before regular listeners. You can pledge a dollar or more per episode and cap how much you want to spend each month over on Patreon. You can also get music - only episodes and free MP3s when you become a Song Henger. You can enjoy Celtic Stories as stand - alone episodes.
A special thanks to our newest Patrons of the Podcast: Henry C, Patrick D, Davida K, Stan B
HERE IS YOUR THREE STEP PLAN TO SUPPORT THE PODCAST
Go to SongHenge.com. That takes you to our Patreon page.
Decide how much you want to pledge every week, $1, $5, $10. Make sure to cap how much you want to spend per month.
Keep listening to the Irish & Celtic Music Podcast to celebrate Celtic culture through music.
You can become a generous Patron of the Podcast on Patreon at SongHenge.com.
TRAVEL WITH CELTIC INVASION VACATIONS
Every year, I take a small group of Celtic music fans on the relaxing adventure of a lifetime. We don't see everything. Instead, we stay in one area. We get to know the region through its culture, history, and legends. You can join us with an auditory and visual adventure through podcasts and videos. Learn more about the invasion at http://celticinvasion.com/
#celticmusic #irishmusic #celticmusicpodcast
I WANT YOUR FEEDBACK
What are you doing today while listening to the podcast? You can send a written comment along with a picture of what you're doing while listening. Or what you are doing with your local celtic community?
Email a voicemail message to celticpodcast@gmail.com
Rey Glunt commented on Facebook: "I was just listening to this one walking the dog tonight!! Good stuff!!"
Eugene McDonnell emailed: "Hi Marc, how is Patreon connected to your Celtic Music Magazine?"
Peter Bengtson sent a photo: "On my morning walk, this is only about 1/2 of the painted rocks at this house. Zoom in for detail"
And another: "My morning walk close to the Catalina mountains. Beautiful sunny (but cold), listening to episode 548 - very nice"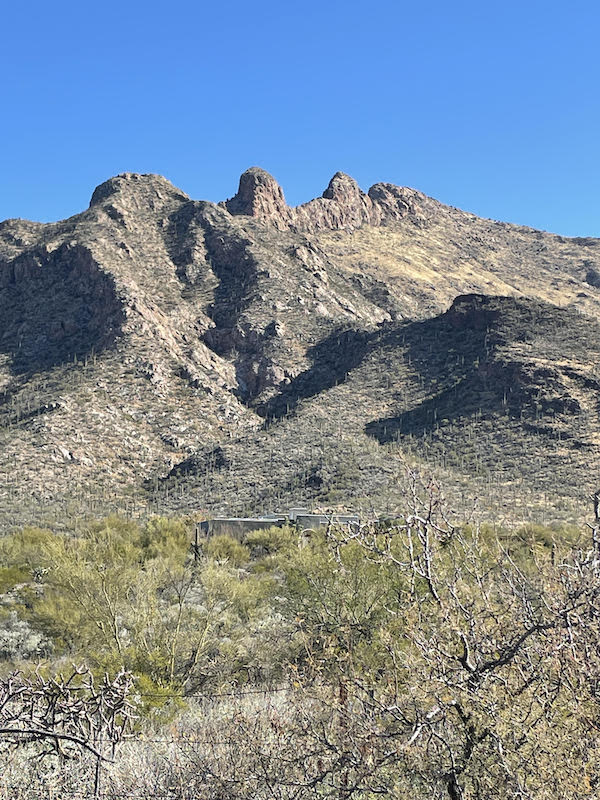 Michael R. Gorman emailed: "Marc,
I hope this email does not come across as too strange, but before about 45 minutes ago, I had never heard of you. I was searching Pandora for some traditional Celtic music to play as a background to a personal spring/renewal ritual I felt compelled to do on this cool California night. When I happened upon your Podcast #196, I immediately knew I had my background music. I thought your talking would be a distraction, but it was not at all, like an extension of the music of the ancestors.
I won't go into detail about my ritual tonight, other than to say this ritual marks the end of a very long period of trial and pain in one of my life's dark valleys, but the thing about valleys is that there are always the hills beyond to climb if you can just keep walking. I did, and tonight is like a new birth from the cauldron of the Cailleach. I have not cut my hair in ten years until tonight (by no means short, but shorter), a show of faith in renewed growth, and to offer a red - blonde lock as tribute to the ancestors. I don't know much about you or what your spirituality may be, but I felt the need to thank you for being with me on this small milestone in my journey. I look forward to getting to know you better through your work. And thank you. Blessings of the Tuatha de,"