Jan 19, 2023
Come away human child to the faery world on the Irish & Celtic Music Podcast #590.
Jen Midkiff, Seán Heely, Shelli Le Fay, The Crossjacks, Lauren Oxford, Poitín, Wolf Loescher & Mark Kenneth, Jesse Ferguson, Eliza Carthy and The Restitution, St. Stephen's Green, Brad Tuck, The Celtic Kitchen Party, La Unica, Tan and Sober Gentlemen, Patsy O'Brien
VOTE IN THE CELTIC TOP 20 FOR 2023
This is our way of finding the best songs and artists each year. You can vote for as many songs and tunes that inspire you in each episode. Your vote helps me create next year's Best Celtic music of 2023 episode. Vote Now!
Two weeks after the episode is launched, I compile your votes to update a playlist on Spotify and YouTube. These are the results of your voting. You can help these artists out by following the playlists and adding tracks you love to your playlists. Follow us on Facebook to find out who is added each week.
Listen on Spotify and YouTube.
GET CELTIC MUSIC NEWS IN YOUR INBOX
The Celtic Music Magazine is a quick and easy way to plug yourself into more great Celtic culture. Subscribe and get 34 Celtic MP3s for Free.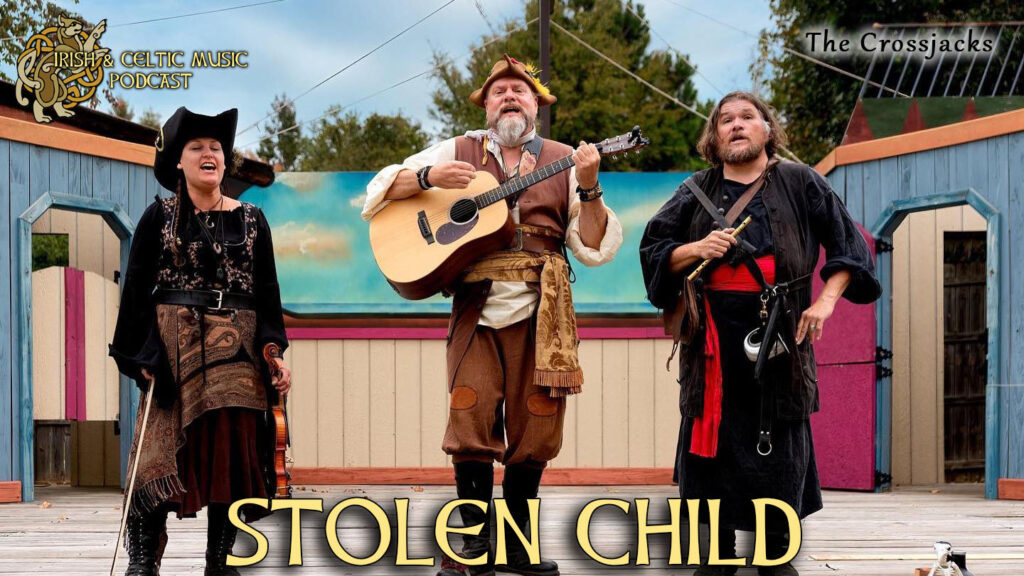 THIS WEEK IN CELTIC MUSIC
0:02 - Intro: Kris Colt
0:11 - Jen Midkiff "Garryowen" from Collage
3:04 - WELCOME
5:05 - Seán Heely "The Dram Circle / Colonel Crawford's / Aunt Susan's Favourite (Bob McQuillen's)" from Edge of the Bow
8:52 - Shelli Le Fay "The Stolen Child" from Feral Heart
13:03 - The Crossjacks "Irish Washerwoman / Swallowtail Jig / Calliope House (Medley)" from The Crossjacks
16:49 - Lauren Oxford "What Rings True" from Lauren Oxford
21:56 - FEEDBACK
25:24 - Poitín "Blackleg Miner" from One For The Road
27:27 - Wolf Loescher & Mark Kenneth "Glenlogie" from Loescher+Kenneth
31:57 - Jesse Ferguson "Will Ye Not Come Back Again?" from The Bard of Cornwall
35:31 - Eliza Carthy and The Restitution "Good Morning Mr Walker" from Queen of the Whirl
39:31 - St. Stephen's Green "Soon May the Wellerman Come" from Shadows of Green
43:26 - THANKS
45:07 - Brad Tuck "Anchor Down (feat. Chris Andrews)" from The Rocky Isle
48:18 - The Celtic Kitchen Party "Sean Ryan's Polka / Irish Rover" from Last Call
53:29 - La Unica "Aun" from Jigs Reels and Rancheras
58:33 - Tan and Sober Gentlemen "Kelly Sullivan" from Regressive Folk Music
1:01:25 - CLOSING
1:03:18 - Patsy O'Brien "Where The Sunflowers Grow" from Onward
The Irish & Celtic Music Podcast was produced by Marc Gunn, The Celtfather and our Patrons on Patreon. The show was edited by Mitchell Petersen with Graphics by Miranda Nelson Designs.
Visit our website to subscribe to the show. You'll find links to all of the artists played in this episode. You'll get access to our Best of this Year Playlist. You can subscribe to our Celtic Music Magazine and get 34 Celtic MP3s for Free Irish Music. Plus, you'll get 7 weekly news items about what's happening with Celtic music and culture online. Best of all, you will connect with your Celtic heritage.
Finally, please tell one friend about this podcast. Word of mouth is the absolute best way to support any creative endeavor.
Promote Celtic culture through music at http://celticmusicpodcast.com/.
WELCOME CELTOPHILE TO CELTIC MUSIC
* Helping you celebrate Celtic culture through music. I am Marc Gunn. I play Celtic music in Atlanta, Georgia. The Podcast is here to build our diverse Celtic community and help the incredible artists who so generously share their music with you. If you hear music you love, please email artists to let them know you heard them on the Irish and Celtic Music Podcast.
You can find a link to all of the artists in the shownotes, along with show times, when you visit our website at celticmusicpodcast.com.
Do you have the Irish & Celtic Music Podcast app? It's 100% free. You can listen to hundreds of episodes of the podcast. Download it now.
Hey Celtic Bands, I'm looking for new music and stories in 2023. To submit your band, just complete the permission form at 4celts.com. You'll also find information on how to submit a story behind one of your songs or tunes.
Get a free Celtic Musicians Guide to Digital Music eBook. email gift@bestcelticmusic
THANK YOU PATRONS OF THE PODCAST!
Because of Your kind and generous support, this show comes out at least four times a month. Your generosity funds the creation, promotion and production of the show. It allows us to attract new listeners and to help our community grow.
As a patron, you get music - only episodes before regular listeners, vote in the Celtic Top 20, and you get a private feed to listen to the show. All that for as little as $1 per episode.
A special thanks to our newest Patrons of the Podcast: Ben P, Brian M
HERE IS YOUR THREE STEP PLAN TO SUPPORT THE PODCAST
Go to our Patreon page.
Decide how much you want to pledge every week, $1, $5, $10. Make sure to cap how much you want to spend per month.
Keep listening to the Irish & Celtic Music Podcast to celebrate Celtic culture through music.
You can become a generous Patron of the Podcast on Patreon at SongHenge.com.
TRAVEL WITH CELTIC INVASION VACATIONS
Every year, I take a small group of Celtic music fans on the relaxing adventure of a lifetime. We don't see everything. Instead, we stay in one area. We get to know the region through its culture, history, and legends. You can join us with an auditory and visual adventure through podcasts and videos.
This June, we're going on a Celtic Invasion of County Mayo in Ireland. We're gonna explore the area and get to know Grace O'Malley, the Pirate Queen. Learn more about the invasion at http://celticinvasion.com/
#celticmusic #irishmusic #celticmusicpodcast
I WANT YOUR FEEDBACK
What are you doing today while listening to the podcast? You can take a screenshot of the podcast on your phone. You can send a written comment along with a picture of what you're doing while listening.
How would you like to introduce an episode of the podcast? It's super easy. Contact me for details.
Email me at celticpodcast@gmail, message me on Facebook, or contact me through Mastodon @celtfather@c.im.
Jolena posted on Mastodon: "Hi Marc. I'm listening to the podcast you did for yesterday and I really love it. I'm jamming out to it on a cold day, but the music lifts my spirits and puts a smile on my face. Thanks for putting these shows together. I love learning more about celtic music."
John and Debbie emailed a photo and said: "Love it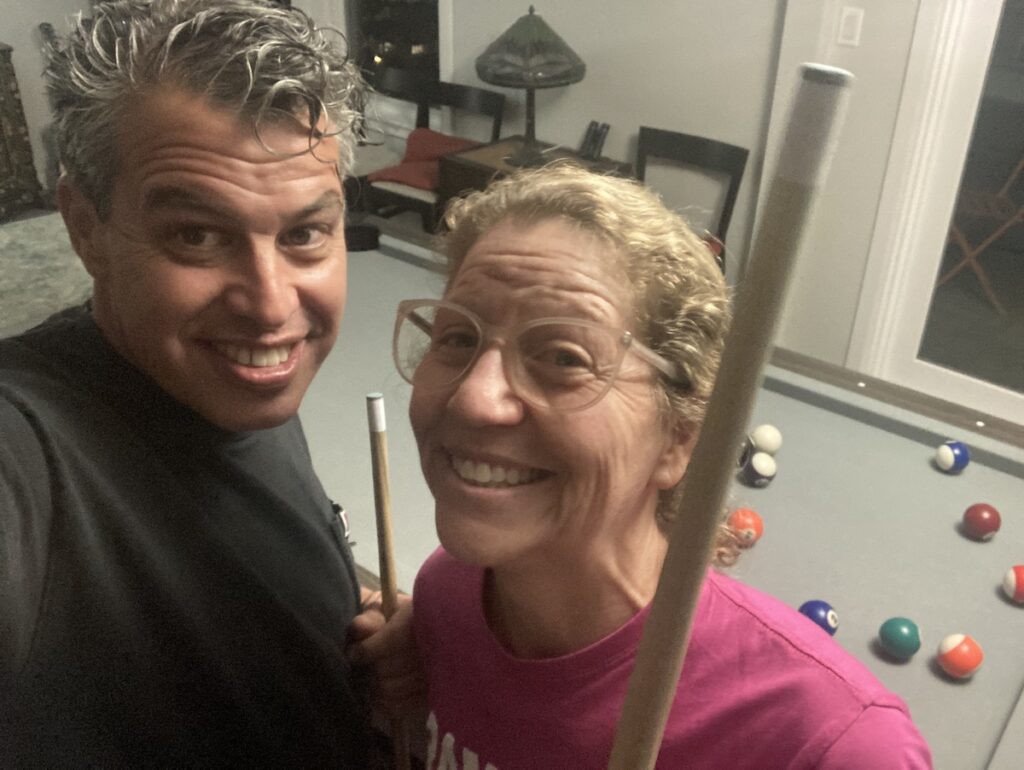 Padraic O'Toole commented on Facebook: "Listening to Walking Ireland today, Marc, while recovering from Bunion surgery! I won't be walking far, or dancing a jig anytime soon, but I'm thoroughly enjoying the music. Thanks for supporting Celtic music and musicians!"