Sep 10, 2020
The Lady of the Lake rises from the myst to enchant Irish and Celtic music.
Beer Belly, Dublin Harpers, Giant's Dance, Ciana, Pol Mac Adaim, Moch Pryderi, Brobdingnagian Bards, Preab Meadar, Daimh, Jon Baade, The Malarkeys, Eire & Brimstone, Bad Haggis, Screaming Orphans, The Irish Rovers
I hope you enjoyed this week's show. If you did, please share the show with ONE friend.
The Irish & Celtic Music Podcast is here to build our community and help the incredible artists who so generously share their music with you. If you hear music you love, buy the albums, shirts, and songbooks, follow the artists on Spotify, see their shows, and drop them an email to let them know you heard them on the Irish and Celtic Music Podcast.
Remember also to Subscribe to the Celtic Music Magazine. Every week, you will get a few cool bits of Celtic music news. It's a quick and easy way to plug yourself into more great Celtic culture. Plus, you'll get 34 Celtic MP3s for Free, just for signing up today.
VOTE IN THE CELTIC TOP 20
This is our way of finding the best songs and artists each year. Just list the show number, and the name of as many bands in the episode as you like. Your vote helps me create next year's Best Celtic music of 2020 episode. Vote Now!
THIS WEEK IN CELTIC MUSIC
0:03 - "Dick Gossip's Reel/The Fox Hunter's Reel" by Beer Belly from Paddy's Boots
3:09 - WELCOME
3:44 - "Roundabout Reel" by Dublin Harpers from Building Canoes
6:43 - "Pills of White Mercury" by Giant's Dance from Giant's Dance
10:30 - "Baby Rory's / The Night Before Larry Got Stretched / Is the Big Man Within?" by Ciana from Ciana
12:56 - "Where Is Our James Connolly" by Pol Mac Adaim from Forsaken Land
17:51 - CELTIC FEEDBACK
21:14 - "Six Jovial Welshmen" by Moch Pryderi from Moch IV
24:44 - "Lady of the Lake" by Brobdingnagian Bards from I Will Not Sing Along
28:14 - "The Lion And Fox (Séadnadh Mór)" by Preab Meadar from Preabmeadar
Pronunication: Prab Mader
31:41 - "Cuir A Nall" by Daimh from The Hebridean Sessions
35:50 - "Twa Recruitin Seargents" by Jon Baade from Covidiots
39:56 - CELTIC PODCAST NEWS
40:57 - "The Old Wild Boar" by The Malarkeys from Bloody Brilliant
44:15 - "Uisca Beatha" by Eire & Brimstone from Uisca Beatha
48:30 - "Water Church" by Bad Haggis from Trip
52:33 - "Heiland Harry" by Screaming Orphans from Sunshine and Moss
56:13 - CLOSING
57:14 - "Muirsheen Durkin" by The Irish Rovers from The Unicorn, the Continuing Story
The Irish & Celtic Music Podcast was edited by Mitchell Petersen with Graphics by Miranda Nelson Designs. The show was produced by Marc Gunn, The Celtfather. To subscribe, go to Apple Podcasts or to our website where you can become a Patron of the Podcast for as little as $1 per episode. Promote Celtic culture through music at http://celticmusicpodcast.com/.
WELCOME TO CELTIC MUSIC
* Helping you celebrate Celtic culture through music. My name is Marc Gunn. I am a Celtic musician and podcaster. This show is dedicated to the indie Celtic musicians. Please support these artists. Share the show with your friends. And find more episodes at celticmusicpodcast.com. You can also support this podcast on Patreon.
CELTIC PODCAST NEWS
THANK YOU PATRONS OF THE PODCAST!
Because of Your kind and generous support, this show comes out every week. Your generosity funds the creation, promotion and production of the show. It allows us to attract new listeners and to help our community grow.
As a patron, you get to hear episodes before regular listeners. When we hit a milestone, you get an extra-long episode. You can pledge a dollar or more per episode and cap how much you want to spend each month over on Patreon.
A super special thanks to our newest patrons: Christopher, Megan G, Joel L, Jenna P
You can become a generous Patron of the Podcast on Patreon at SongHenge.com.
TRAVEL WITH CELTIC INVASION VACATIONS
Every year, I take a small group of Celtic music fans on the relaxing adventure of a lifetime. We don't see everything. Instead, we stay in one area. We get to know the region through its culture, history, and legends. You can join us with an auditory and visual adventure through podcasts and videos. Learn more about the invasion at http://celticinvasion.com/
#celticmusic #irishmusic #celticpodcast
I WANT YOUR FEEDBACK
What are you doing today while listening to the podcast? You can send a written comment along with a picture of what you're doing while listening. Email a voicemail message to celticpodcast@gmail.com
Honey Bunnies sent a photo from Cleveland, Texas.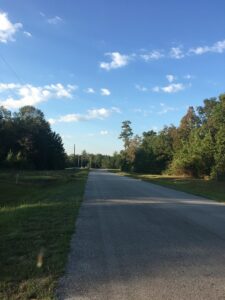 Jeffrey Adelsberger emailed: "Marc, Thanks for the great music. I've made working through your archive part of my morning routine and thought I should add a little more support."
Matt Norton emailed: "Hey Marc, I love the show! I was using it as a commute companion and now I listen as I tinker while staying home.
I know it is not the primary focus of your show but I was wondering if you could point me in the direction of more Celtic Electronic fusion groups, especially those that may be more rare. For Example, ....Going out on a limb here... do you know of any bands similar to Niteworks and Sketch? Both of these groups have captivated me, especially with their use of Gaelic. I am really just looking for any groups that sing in Irish or Scots Gaelic with a Celtic soul and an electronic touch.
No worries if no others come to mind. I am sure that I will eventually hear them on the show. Thank you so much in advance for any reply. Keep up the great work! Stay healthy!"
James Martin emailed: "Hey Marc, just listening to the last podcast while I'm camping. Sent a message to Facebook but got the auto-reply you don't check it often. ??
A long while back, I emailed [Loreena McKennit] address on her site and asked how she classified her music. I got a response back that said she considered it "Eclectic Celtic". I always thought that sounded neat and thought I'd pass it along!"