Sep 21, 2023
Dance a jig with the Foxhunter Jig on the Irish & Celtic Music Podcast #628.
Nathan Gourley and Laura Feddersen, Across The Pond, Cantrip, Ben Doran, Jiggy, Socks in the Frying Pan, La Nef and Chor Leoni, SeeD, Iain MacHarg, Meerrant, Slugger's Rule, Mary - Grace Autumn Lee, The Chivalrous Crickets, Old Blind Dogs, Telenn Tri
GET CELTIC MUSIC NEWS IN YOUR INBOX
The Celtic Music Magazine is a quick and easy way to plug yourself into more great Celtic culture. Subscribe and get 34 Celtic MP3s for Free.
VOTE IN THE CELTIC TOP 20 FOR 2023
This is our way of finding the best songs and artists each year. You can vote for as many songs and tunes that inspire you in each episode. Your vote helps me create next year's Best Celtic music of 2023 episode. Vote Now!
You can also follow our playlists on Spotify and YouTube. These feature the top songs two weeks after the polls open. It also makes it easier for you to add these artists to your own playlists.
THIS WEEK IN CELTIC MUSIC
0:02 - Intro: Dylan of Lynnvander Studios
0:18 - Nathan Gourley and Laura Feddersen "Kitty Got a Clinking Coming From the Fair / Flowers of Red Mill / The Strawberry Blossom" from Brightly or Darkly
3:23 - WELCOME
4:42 - Across The Pond "Another Jig Will Do / Foxhunter's" from Little Beggarman
8:32 - Cantrip "October Song" from Undark
13:53 - Ben Doran "A Stroll, Imagined" from Ceol an Chroi II
17:06 - Jiggy "Willie Taylor" from Single
20:49 - FEEDBACK
27:13 - Socks in the Frying Pan "The Invasion: The Rusty Bike / McFadden's Handsome Daughter / By a While" from Return of the Giant Sock Monsters from Outer Space
31:31 - La Nef and Chor Leoni "Go To Sea No More" from Shanties! LIVE
34:55 - SeeD "Kwikstaart" from FAE
38:33 - Iain MacHarg "I Hae A Wife O My Ain" from Ceòl Na Beinne Music of the Mountain
43:11 - Meerrant "Valse Désoubliée" from Fells
47:55 - THANKS
50:00 - Slugger's Rule 'Roddy McCorley" from Greatest Hits: Volume II
52:46 - Mary - Grace Autumn Lee "Color's/Dance" from Eyre
55:35 - The Chivalrous Crickets "Sassafras Bay" from Pavorreal Sessions
1:00:16 - Old Blind Dogs "Wild Mountainside" from Knucklehead Circus
1:04:51 - CLOSING
1:05:54 - Telenn Tri "Waiting for Maeve" from Macquarie Street
1:10:36 - CREDITS
The Irish & Celtic Music Podcast was produced by Marc Gunn, The Celtfather and our Patrons on Patreon. The show was edited by Mitchell Petersen with Graphics by Miranda Nelson Designs. Visit our website to subscribe to the show. You'll find links to all of the artists played in this episode.
Todd Wiley is the editor of the Celtic Music Magazine. Subscribe to get 34 Celtic MP3s for Free. Plus, you'll get 7 weekly news items about what's happening with Celtic music and culture online. Best of all, you will connect with your Celtic heritage.
Please tell one friend about this podcast. Word of mouth is the absolute best way to support any creative endeavor.
Finally, remember. Reduce, reuse, recycle, and think about how you can make a positive impact on your environment.
Promote Celtic culture through music at http://celticmusicpodcast.com/.
WELCOME THE IRISH & CELTIC MUSIC PODCAST
* Helping you celebrate Celtic culture through music. I am Marc Gunn. I'm a Celtic musician and podcaster. This podcast is here to build our diverse Celtic community and help the incredible artists who so generously share their music with you. Musicians rely on your support to keep making music. If you hear music you love, please email artists to let them know you heard them on the Irish and Celtic Music Podcast.
You can find a link to all of the artists in the shownotes, along with show times, when you visit our website at celticmusicpodcast.com.
And if you are a Celtic musician or in a Celtic band, then please submit your band to be played on the podcast. You don't have to send in music or an EPK. Just complete the permission form at 4celts.com.
You can also pick up a free eBook called Celtic Musicians Guide to Digital Music while you're there. Email gift@bestcelticmusic
THANK YOU PATRONS OF THE PODCAST!
Because of Your kind and generous support, this show comes out four times a month. Your generosity funds the creation, promotion, and production of the show. It allows us to attract new listeners and to help our community grow.
As a patron, you get music - only episodes before regular listeners, vote in the Celtic Top 20, and you get a private feed to listen to the show. All that for as little as $1 per episode.
A special thanks to our newest Patrons of the Podcast: Kat Ericcson, Savannah Jenson, Liz Cerepanya, Debra Thompson, Erin Thompson, Patti Morales
HERE IS YOUR THREE STEP PLAN TO SUPPORT THE PODCAST
Go to our Patreon page.
Decide how much you want to pledge every week, $1, $5, $10. Make sure to cap how much you want to spend per month.
Keep listening to the Irish & Celtic Music Podcast to celebrate Celtic culture through music.
You can become a generous Patron of the Podcast on Patreon at SongHenge.com.
TRAVEL WITH CELTIC INVASION VACATIONS
Every year, I take a small group of Celtic music fans on the relaxing adventure of a lifetime. We don't see everything. Instead, we stay in one area. We get to know the region through its culture, history, and legends. You can join us with an auditory and visual adventure through podcasts and videos. Learn more about the invasion at http://celticinvasion.com/
#celticmusic #irishmusic #celticmusicpodcast
I WANT YOUR FEEDBACK
What are you doing today while listening to the podcast? You can send a written comment along with a picture of what you're doing while listening or a picture you took of a band that you saw.</
How would you like to introduce an episode of the podcast? It's super easy. Contact me for details.
Email me at celticpodcast@gmail or message me on Facebook.
Rich Gouette emailed a photo: "you're asking for pics of what we're doing whilst listening…"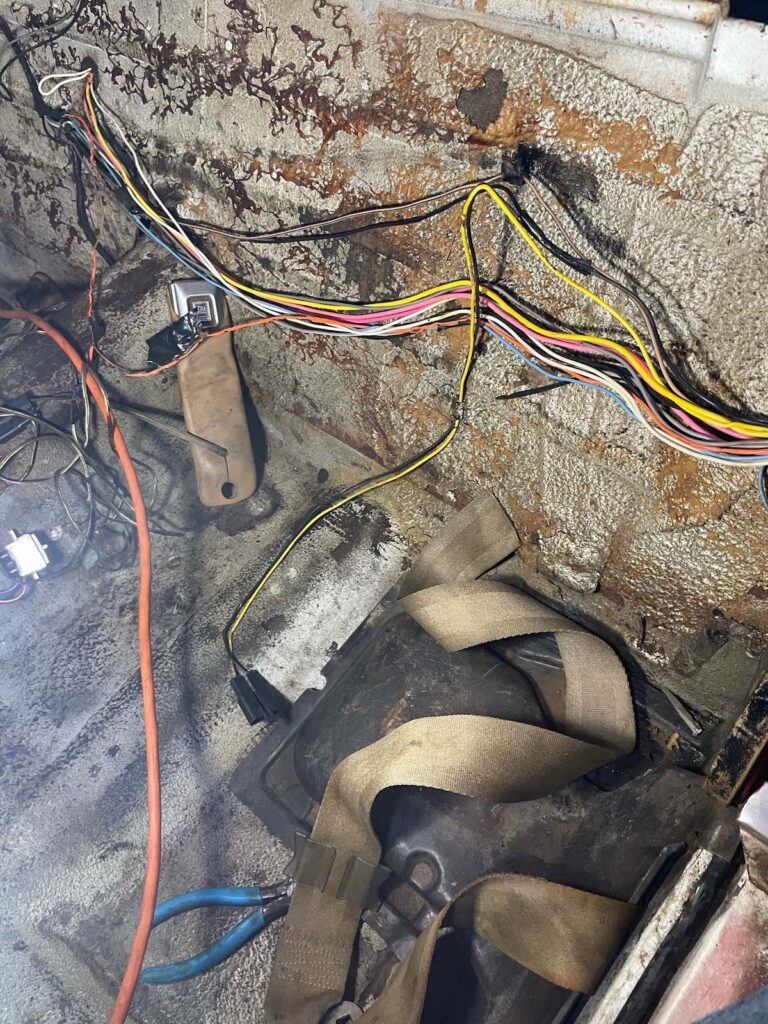 Jehovah Hohenzollern emailed an audio file: "Royal Pirate Hector Barbarossa King Bishop of Ireland the Irish King of Pregnancy and Irish and Music Podcast #3
Michael Myers emailed to let me know he pre - ordered my eBook, "Celtic Musicians Guide to Digital Music: "Marc, Thanks, I preordered. I also linked to the free copy…Amazon review will happen after I read through the book. I'll definitely share this link with my Irish players in the PacNW."
Michael Logan emailed a while back for his band River Driver: "Hey there friend,
I just found your podcast and binged four episodes yesterday while building a chicken coop for the chicks that my wife randomly came home with.
Anyway, I play in a new band called River Driver - www.riverdrivermusic.com and we would love to send you our debut EP that just came out last week. It's headed to streaming platforms but I can share audio files with you for you to use if you choose. Cheers!"
Bob Nicholson emailed a photo: "A couple of weeks ago I was doing an early morning walk on Inis Mor while listening to the podcast.
Alas, now back to reality in Huntsville, Alabama."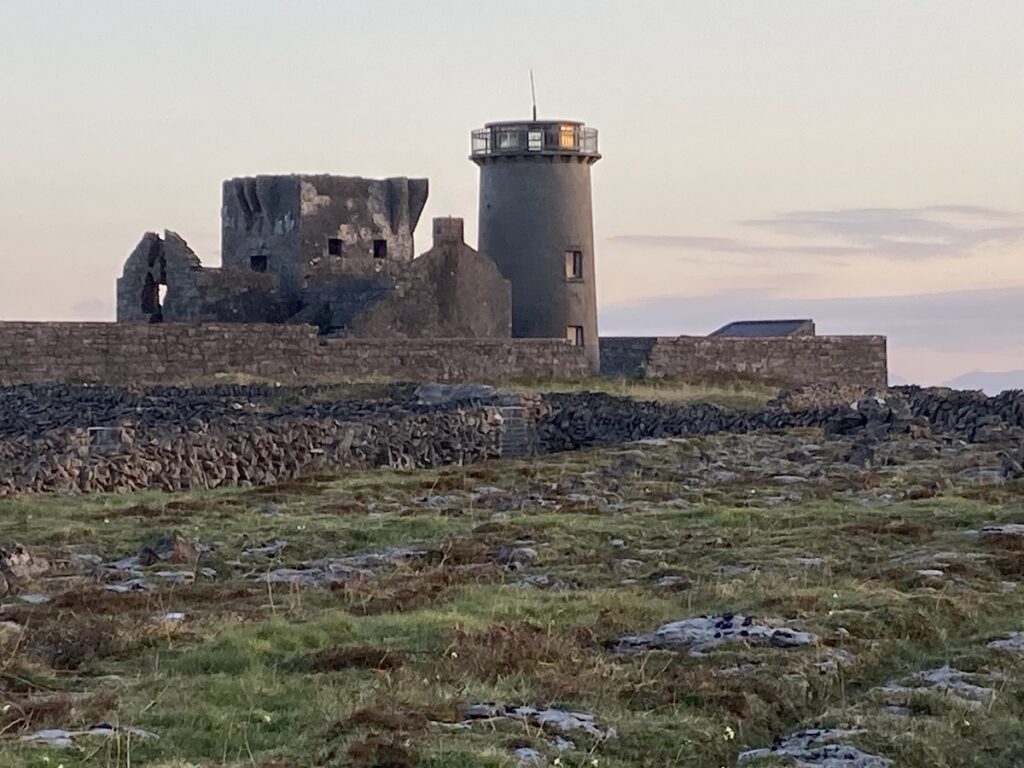 Sarah Minick emailed: "Hi Marc. I live in southwest Virginia and take a daily hour hike in the mountains. We have lots of black bears here and so far no bad encounters. I actually love the bears, but I always want to be sure I don't startle one. So I walk with your podcast singing out loud.
What could be better than a celtic music hike with my beloved little dog, sunshine, blue skies, mountains, and wildlife...including bears?
Love the podcast. Keep up the great work! Many thanks,"
woodland folk emailed a couple photos and this sound of a fox: "This world is a gift my friend...."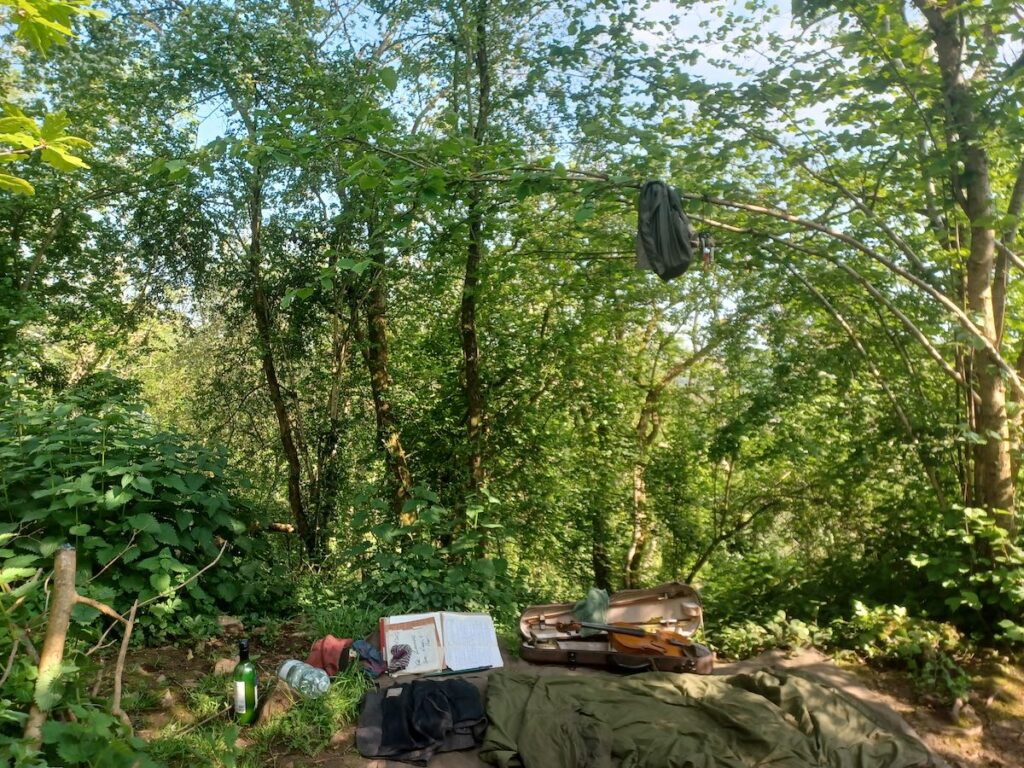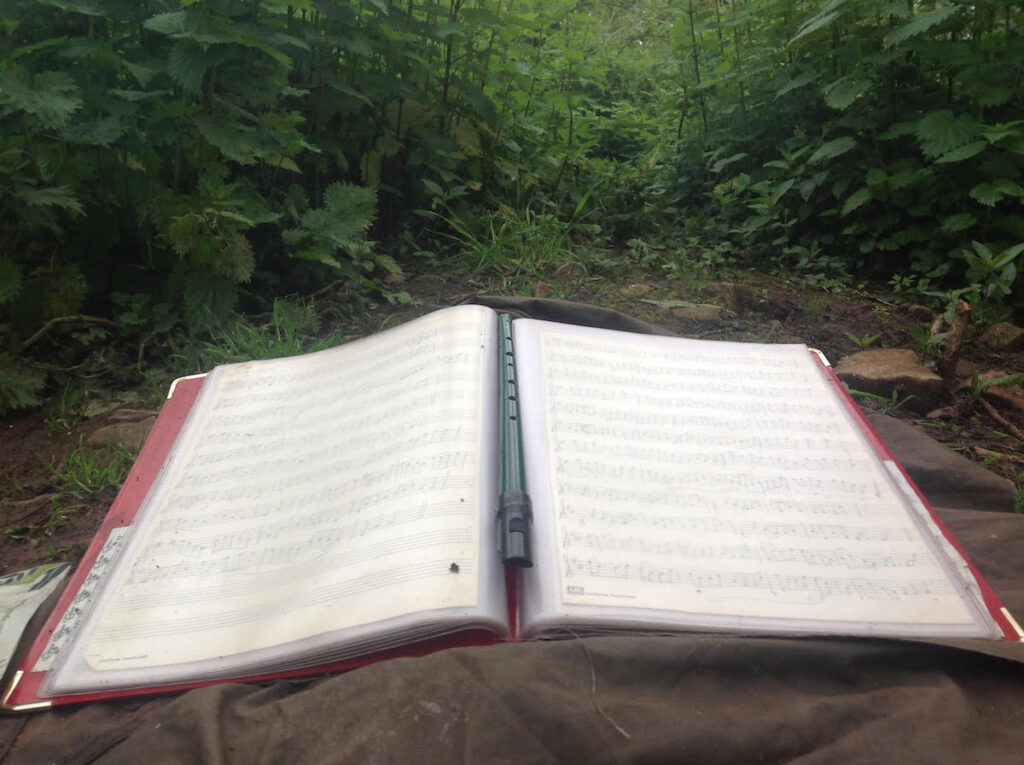 Shel O'Toole emailed: "Hi Marc,
I spent 5 months wandering around Ireland back in 1998.
I loved Glendalough in County Wicklow. It's so picturesque and there is some great walking in the area.
I also enjoyed walking around Tralee toward Dingle. I didn't get to Dingle but rambled across low hills through sheep filled paddocks.
I did get to Mayo and of course visited Matt Molloy's pub in Westport where I was mistaken for Dolores Keane. That was such a hoot and the look on the faces of the two men who were trying to determine if I was indeed "herself" when I said g'day in my broadest Aussie accent was priceless.
One of the guys I went to Irish World Music School with had a salmon farm near Westport. That was 25 years ago so who knows if he's still there. He was a flautist so if you're at a session you may run into him.
Malin Head was a gorgeous place to visit, especially Raised Beach where you can scoop up semi - precious stones that have been worn smooth by being tumbled in the waves for years.
The only place I visited in Ireland I did not fall in love with was Derry.
I look forward to your stories from your immersion in Mayo.
Sláinte"