Oct 1, 2020
I originally planned to take this week off because I aim to release four episodes per month. But next week, I have a new single coming out. It's being released in support of KrabbeConnect which is holding its big conference next weekend for patients with Krabbe disease.
Marc Gunn, Rising Gael, John McLean Allan, The Changing Room, Syr, Marys Lane
Krabbe disease is a rare genetic disorder. It is a severe neurological condition that results from the loss of the protective covering surrounding nerve cells. Individuals affected by Krabbe disease do not make enough of a specific enzyme. Because of this, Krabbe disease slowly damages the white matter, brain and spinal cord, as well as nerves outside the Central Nervous System.
You can find out more about it at KrabbeConnect.org
Because of the new single, I decided to put together this Celtic Rock Bonus.
If you enjoy my song, please add it to your playlist when it is released on October 8. We're trying to raise awareness. So your help would be appreciated.
Of course, you can support all of the artists in this show by following them on streaming and adding their songs as well.
Let's get started...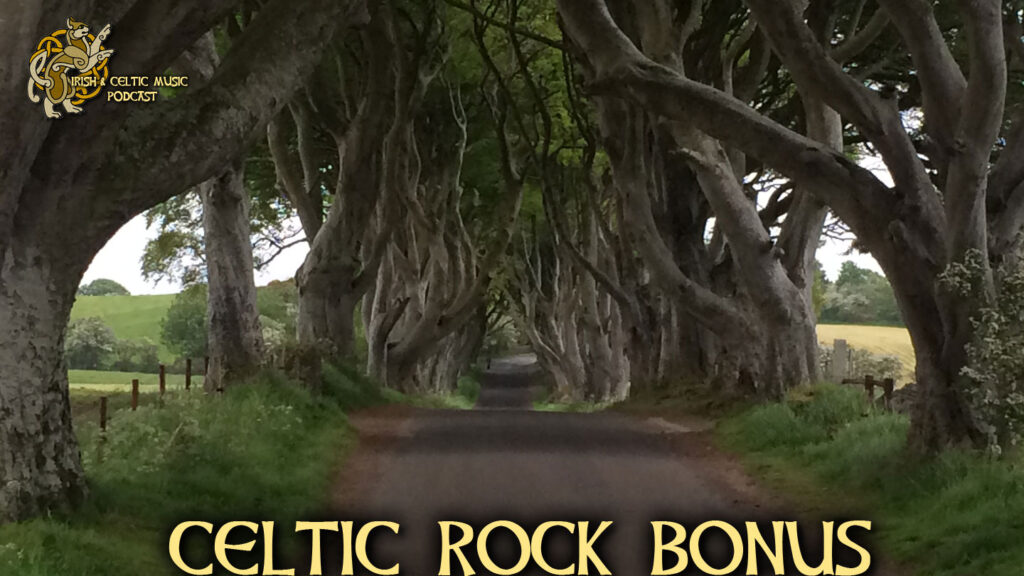 THIS WEEK IN CELTIC MUSIC
1:35 - "Together (KrabbeConnect)" by Marc Gunn from Single
4:00 - "Weatherman" by Rising Gael from IV
7:44 - "Ready or Not" by John McLean Allan from Head in the Clouds
11:44 - "Names On A Wall (Cornish)" by The Changing Room from Names On A Wall
15:00 - "These Final Hours" by Syr from The Winter King
20:46 - "Smoke" by Marys Lane from Wild Unknown
The show was produced by Marc Gunn, The Celtfather. To subscribe, go to Apple Podcasts or to our website where you can become a Patron of the Podcast for as little as $1 per episode. Promote Celtic culture through music at http://celticmusicpodcast.com/.
WELCOME TO CELTIC MUSIC
* Helping you celebrate Celtic culture through music. My name is Marc Gunn. I am a Celtic musician and podcaster. This show is dedicated to the indie Celtic musicians. Please support these artists. Share the show with your friends. And find more episodes at celticmusicpodcast.com. You can also support this podcast on Patreon.
CELTIC PODCAST NEWS
Please Subscribe to the Celtic Music Magazine. Every week, you will get a few cool bits of Celtic music news. It's a quick and easy way to plug yourself into more great Celtic culture. Plus, you'll get 34 Celtic MP3s for Free, just for signing up today.
VOTE IN THE CELTIC TOP 20
This is our way of finding the best songs and artists each year. Just list the show number, and the name of as many bands in the episode as you like. Your vote helps me create next year's Best Celtic music of 2020 episode. Vote Now!
THANK YOU PATRONS OF THE PODCAST!
Because of Your kind and generous support, this show comes out every week. Your generosity funds the creation, promotion and production of the show. It allows us to attract new listeners and to help our community grow.
As a patron, you get to hear episodes before regular listeners. When we hit a milestone, you get an extra-long episode. You can pledge a dollar or more per episode and cap how much you want to spend each month over on Patreon.
You can become a generous Patron of the Podcast on Patreon at SongHenge.com.
#celticrock #irishmusic #celticpodcast