Nov 9, 2023
Climb the Black Tower with the Irish & Celtic Music Podcast #635.
Hanneke Cassel, TJ Hull and Amanda Caretta - Hull, Jesse Ferguson, Juha Rossi, Andy Irvine, Jim Sharkey, Gordon McLeod, Lauren Oxford, The Dustbunnies, Don Gabbert, Kevin McKrell, Derina Harvey Band, Beltaine, Screaming Orphans, Mànran, The High Kings
GET CELTIC MUSIC NEWS IN YOUR INBOX
The Celtic Music Magazine is a quick and easy way to plug yourself into more great Celtic culture. Enjoy seven weekly news items for Celtic music and culture online. Subscribe now and get 34 Celtic MP3s for Free.
VOTE IN THE CELTIC TOP 20 FOR 2023
This is our way of finding the best songs and artists each year. You can vote for as many songs and tunes that inspire you in each episode. Your vote helps me create next year's Best Celtic music of 2023 episode. Vote Now!
You can also follow our playlists on Spotify and YouTube. These feature the top songs two weeks after the polls open. It also makes it easier for you to add these artists to your own playlists.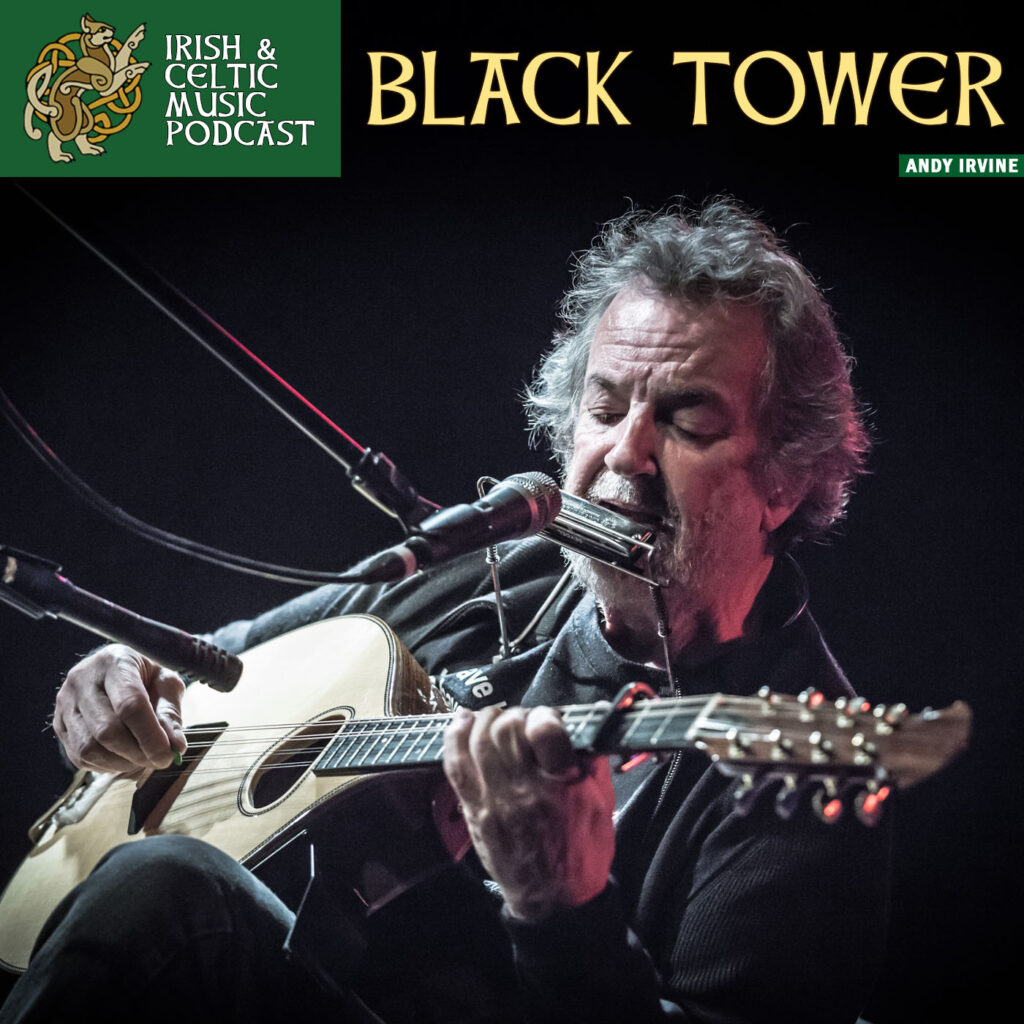 THIS WEEK IN CELTIC MUSIC
0:02 - Intro: River Driver
0:11 - Hanneke Cassel "The Green Lady / Olivia's Jig" from Some Melodious Sonnet
5:08 - WELCOME
7:38 - TJ Hull and Amanda Caretta - Hull "Mr. Cunningham's Maggot" from Tippy Taps
9:40 - Jesse Ferguson "Renzo" from Sea Shanties
11:43 - Juha Rossi "Spotted Dog / Kataroni" from Irish Tunes on Mandolin
14:16 - Andy Irvine "Autumn Gold" from Andy Irvine & Paul Brady
18:00 - FEEDBACK
22:26 - Jim Sharkey "The Three Ravens" from SWEET ANNE'S ROAD
26:51 - Gordon McLeod "Christy's Waltz" from Still Fiddlin'
30:32 - Lauren Oxford "On Death" from Lauren Oxford
34:56 - The Dustbunnies "Gillingham Ramshire" from What Goes Around
39:29 - Don Gabbert "My Name is McCann (Ed's Campfire Waltz)" from Donovan's Fancy
42:48 - Kevin McKrell "I Can Breath Again" from In Quarantine
45:23 - THANKS
48:21 - Derina Harvey Band "Grow" from Waves of Home
52:21 - Beltaine "Whisky Rye" from Mercy
55:22 - Screaming Orphans "Sweet Forget Me Not" from Paper Daisies
59:31 - Mànran "Black Tower" from Ùrar
1:02:50 - CLOSING
1:03:38 - The High Kings "The Streets Of Kinsale" from The Road Not Taken
1:06:36 - CREDITS
Irish & Celtic Music Podcast was produced by Marc Gunn, The Celtfather and our Patrons on Patreon. The show was edited by Mitchell Petersen with Graphics by Miranda Nelson Designs. Visit our website to follow the show. You'll find links to all of the artists played in this episode.
Todd Wiley is the editor of the Celtic Music Magazine. Subscribe to get 34 Celtic MP3s for Free. Plus, you'll get 7 weekly news items about what's happening with Celtic music and culture online. Best of all, you will connect with your Celtic heritage.
Please tell one friend about this podcast. Word of mouth is the absolute best way to support any creative endeavor.
Finally, remember. Reduce, reuse, recycle, and think about how you can make a positive impact on your environment.
Promote Celtic culture through music at http://celticmusicpodcast.com/.
WELCOME THE IRISH & CELTIC MUSIC PODCAST
* Helping you celebrate Celtic culture through music. I am Marc Gunn.
This podcast is here to build our diverse Celtic community and help the incredible artists who so generously share their music with you. Musicians rely on your support to keep making music. If you hear music you love, please email artists to let them know you heard them on the Irish and Celtic Music Podcast.
You can find a link to all of the artists in the shownotes, along with show times, when you visit our website at celticmusicpodcast.com.
If you are a Celtic musician or in a Celtic band, then please submit your band to be played on the podcast. You don't have to send in music or an EPK. Just complete the permission form at 4celts.com.
You love Celtic music right? Do you also love Christmas music? Our holiday podcast, Celtic Christmas Music, is back with a brand new podcast episode that launched on November 5.
If you're like many people you don't want to hear about Christmas when we haven't even gotten past Thanksgiving. But to truly promote Celtic music with Christmas cheer, we have to start in November. Because of that, the podcast needs people like you to support the show Patreon and to of course, subscribe and listen. Just head on over to CelticChristmasPodcast.com to follow the show. It's free. Just like this podcast.
You can also now LIKE the podcast on the Facebook page.
THANK YOU PATRONS OF THE PODCAST!
You are amazing. It is because of your generosity that you get to hear so much great Celtic music each and every week.
Your kindness pays for our engineer, graphic designer, Celtic Music Magazine editor, promotion of the podcast, and allows me to buy the music I play here. It also pays for my time creating the show each and every week.
As a patron, you get music - only episodes before regular listeners, vote in the Celtic Top 20, stand - alone stories, and you get a private feed to listen to the show. All that for as little as $1 per episode.
A special thanks to our new and continued Patrons of the Podcast: Deborah McDermott, Metta RavenHeart, Jim Horgan
HERE IS YOUR THREE STEP PLAN TO SUPPORT THE PODCAST
Go to our Patreon page.
Decide how much you want to pledge every week, $1, $5, $10. Make sure to cap how much you want to spend per month.
Keep listening to the Irish & Celtic Music Podcast to celebrate Celtic culture through music.
You can become a generous Patron of the Podcast on Patreon at SongHenge.com.
TRAVEL WITH CELTIC INVASION VACATIONS
Every year, I take a small group of Celtic music fans on the relaxing adventure of a lifetime. We don't see everything. Instead, we stay in one area. We get to know the region through its culture, history, and legends. You can join us with an auditory and visual adventure through podcasts and videos. Learn more about the invasion at http://celticinvasion.com/
#celticmusic #irishmusic #celticmusicpodcast
I WANT YOUR FEEDBACK
What are you doing today while listening to the podcast? Please email me. I'd love to see a picture of what you're doing while listening or of a band that you saw recently.
Email me at celticpodcast@gmail.
John Golden answered the question, What are you doing while listening?: "Often working BUT usually play the St Paddy's episode for the family feast."
James J. Grefig replied: "Hi Marc, This St. Patrick's Day I hope I'll be listening to your podcasts."
John Mahony replied to the Celtic Music Magazine: "Hey Marc, Thanks for everything you do to promote Irish and Celtic culture! I usually listen while working on technical stuff. It relaxes me and helps me keep up with newer bands. For St. Patrick's Day, I will be going to a lower - key party rather than hitting the bars, though I might stop at one or two. I help produce live Irish and Celtic music shows year - round, so I guess the answer is that I'm just doing more of the same!"
Edward Birdsall emailed: "Greetings; What am I doing while listening - out for daily walk if it is not raining or snowing here in Georgia (1 - 2hours long) also I listen while donating platelets at the Red Cross which I do on average every 6 weeks which means 2.5 - 3hrs of show for that "
Chris Raisin replied to the question, 'What are you doing while listening?': Usually lying in bed with my eyes closed (but not asleep). And for Patrick's Day? "Probably the same as I do for any other day (being 73 years old, single and living alone having lost contact with all my friends due to those infernal lockdowns we had in Melbourne." He's celebrating "By just listening to your great podcasts each time they are issued and remembering back to my days as an energetic Scottish (yes, not Irish) Country Dancer and Highland dancer (not so good at the Highland stuff…LOL). I still have a kilt in my closet (a bit moth eaten now) which I ceased fitting into about 30 years ago. Keep up your great sessions, and I look forward to (I hope) a bonus session. Slainte!"